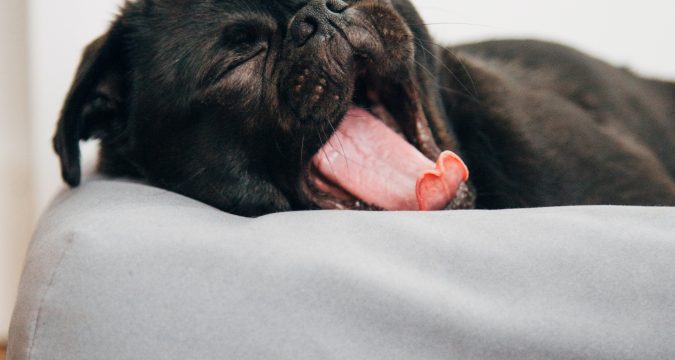 What?! Safe Mattress?! Is non-safe mattress really a thing? Well, apparently so, below I'll list a few dangers of mattresses you can buy these days. And no, this is not one of those articles explaining why you need to buy a $2000 mattress made by brand XYZ instead of a 5-star reviewed $150 mattress from Amazon. I'm actually shopping for myself and I do not have the kind of budget that would allow me to buy the ultra-organic mega-vegan mattress made by PhD's hand-sewing the mattresses while listening to classical music. I'm looking for the best bang for the buck that won't shorten my lifespan dramatically just because I'm sleeping on a dangerous mattress.
So here are the dangers of the mattresses I've found so far. These dangers are not specific to the cheapest mattresses you can find on Amazon. Expensive mattresses have them too, they have little to with the money and buying a $2000 mattress doesn't guarantee that you'll sleep safely on it.
In addition to the safety concerns I'm also listing couple other parameters you may want to consider while buying a mattress in order to ensure its comfort and versatility.
So here we go:
Fiberglass
Go to Amazon, pick any 5-start rated mattress priced below $200 and search for fiberglass in the FAQ and the reviews and you will find it. Most modern mattresses are mad with/of memory foam or latex, both are extremely flammable. In order to pass the safety requirements in the US, these mattresses have to include some kind of fireproof barrier that would prevent fire from reaching the highly-flammable parts of the mattress. And one of the cheapest known fire retardants is the fiberglass (or glass fiber or GFRP or GFK – it has gazillion names to confuse you as much as possible). And if a manufacturer wants to keep the price down, then there is no better material than fiberglass.
A lot of people have no idea about that (again, just read the Amazon Q&A and you will see ton of answers that people have not seen any fiberglass and the mattress is exceptionally comfortable). That's because in most cases the fiberglass-containing "sock" wrapping the memory foam is covered with the fabric cover and effectively shields the fiberglass from you. Most people will sleep on these mattresses for years and won't experience any problem. the trouble happens only when someone does something to that fabric cover. Once you accidentally rip this cover or remove it for washing (some of these covers have zippers which makes them look like they are removable) – you're in trouble. Fiberglass particles will quickly start escaping and contaminating your home, your skin and your lungs. For this reason if there is any damage done to the cover you should stop using such mattress, wrap it in plastic and safely dispose of it.
Of course a better alternative is to buy a mattress which uses other fireproofing methods than fiberglass, even though they cost a bit more.
VOCs
VOC stands for Volatile Organic Compounds. If this term doesn't scare you (hey, it's Organic, right!), then how about Acetaldehyde, Formaldehyde, and Benzene sound to you? These are just a few examples of VOCs that your mattress could be emitting while you're sleeping on it.
To make things worse, at the moment there seems to be no way to guarantee that you're mattress is not poisoning you while in sleep. There are few standards and enforcing them is very difficult. The only thing you can to is to make sure that you're not buying an obviously dangerous mattress and verify that the mattress is not releasing at least some of the dangerous gasses. Here is how to do it:
Check the mattress label and description and make sure that it's certified by CertiPur (or CertiPUR-US). This organization certifies that the mattresses do not contain dangerous lavels of mercury, lead, formaldehyde, PBDEs, TDCPP, TCEP, etc. IT also verifies the standards of manufacturing to make sure that certain dangerous chemicals were not used while manufacturing the mattress, which is also a good thing. Note that they do not guarantee 100% "organic" nature of the mattress. For instance, cheap latex mattresses are typically made with petroleum-based latex (bad thing) rather than natural latex (a bit less bad thing), but CertiPUR still allow up to 5% of petroleum latex in the mattress or certain small quantities of VOCs in the mattress. But still, they do a great job leading us in the right direction.
Check the mattress reviews and search for words like "odor", "smell", "stench". If you see a lot of complaints about these, then do not buy this mattress. Most (if not all) VOCs smell terribly and a bad-smelling mattress is surely a sign that it's dangerous.
Most mattresses take at least 72 hours to fully expand and "de-gas". That's how long CertiPUR waits for the mattress to get ready for their testing. It still makes sense to sniff around and check that your mattress doesn't smell too bad immediately after opening it, but to be safe, always give it a few days to lay outside and release whatever excess of dangerous chemicals not directly into your lungs, but into the Earth Atmosphere where it will still get into your lungs, but in the less dangerous concentrations.
Firmness, thickness, size etc
The danger of buying the mattress with the firmness that doesn't fit your body is that you will not sleep well, your back and neck will hurt and you will lose the money because you will need to buy another mattress. But I'm not going to discuss this for long because there are a lot of sites discussing the subject. If you don't have too much time to do the research, then here are a few quick advices:
If you don't know what kind of firmness you need, then just buy medium (or something around 4-6 on the 1-10 scale of firmness). Most people who actually need specific firmness already know what they need and if you don't then very likely you don't need a specific firmness requirement
You can always make a firm mattress softer by adding a topper to it. Making a fort mattress more firm is a more challenging. Just saying, in the case if you're on the fence.
As for the thickness, you probably don't want to buy anything thinner than 6″ for your everyday sleep. 6″ will probably work best for your guestroom (to make sure your guests do not stay for too long). Most manufacturers will try to push you towards 12″ mattresses as they are more expensive and, potentially more profitable. But if you check the reviews on Amazon, you will find that there is not thing wrong with the 8″ and 10″ mattresses at all, unless your weight is well above 200lbs. So for most people 10″ mattress will do everything 12″ and will save you quite a bit of money too.
As for the size, then it's very well known nugget of information that the most popular bed size in the US is Queen and it's equally popular for among singles and couples. If you need the bed just to yourself, then take a look around the room that will be occupied by the bed and ask yourself if you're really ready to give up a huge chunk of room to a monster bed? If not, then something like Twin or Twin XL will do just fine and will save you ton of space and money. Twin XL is an interesting option also because 2*TwinXL=King. I.e. if you're a couple looking for luxury-sized accommodation for both of you that won't translate every tiny movement across both beds, then buying two Twin XLs could be better than buying a single King.
BTW, that XL is also a good thing, it adds 5 more inches to the bed length, so if you height is above 6′, then you might be interest in the XL version of Twin or Full.
Adjustability
Let's admit it, the bed is not just for sleeping. I mean we all like laying in the bed, reading a book or watching TV, right :) And doing this on a perfectly flat sleep-optimized surface will hurt your neck and upper back like crazy. For this reason it may worth it to invest into an adjustable bed frame. These beds were initially developed for the medical facilities, but with a few adjustments made its way into the people's bedrooms. You may or may not have one now, but eventually you may consider getting one, so it may make sense to invest into a mattress that would work with such a frame. In order to be compatible, the mattress need to be flexible enough and here is how you can pick one:
As always, check the reviews, search for "adjustable". You will find a good idea about how flexible the mattress is and a few giggles about people who still have no clue what "adjustable bed" means, so you can enjoy your intellectual superiority.
Most modern memory foam, latex and hybrid mattresses of less than 12″ thickness will work with adjustable bed frames. Air mattresses (both the airbeds you inflate for your guests and the ones looking like regular mattresses but using air "balloons" instead of springs) as well as innerspring mattresses will either not work at all or work poorly.
In general thinner mattresses will work better with adjustable frames, especially the hybrid ones.
Other considerations
Besides the considerations listed above you may also want to search the reviews for the following issues:
Sooner or later coils in most hybrid mattresses will start squeaking and chances are this will happen sooner than later if you keep bending your mattress with an adjustable frame. So if you want a 100% quiet mattress, then you need a latex or memory foam mattress, not hybrid.
All mattresses will loose shape sooner or later. Search the reviews for word "shape" or "sag" or "bowl" to find out when the mattress will lose its flat surface. 3 years is acceptable for inexpensive memory foam mattresses, but anything less than that is not a good sign.
If you plan to sit on the edge of the mattress, then you may want to search for not more than also search for "edge" in the reviews. Softer mattresses tend to be less comfortable for sitting on the edge and will quickly loose shape.
Some mattresses reviews report finding bed bugs under the packaging plastic (that's before opening it!). This sounds unbelievable, but there are also photos claiming to be the proof. Seems like rarely, but this could happen
Some reviews report the mattresses developing mold or mildew. This is not something that cannot be fixed, but still, should be address asap and quite a bit of nuisance. This issue could be related to either bad manufacturing process or incorrect mattress use. In either case search the reviews for "mold" and "mildew" to make sure this is not a systemic problem.
The short list
So having said all that, do you need to spend a fortune for a mattress? Well, probably not. You can still get a relatively safe (remember, nothing is 100% safe!), fiberglass-free, adjustable-frame compatible decent mattress by paying just a little bit more than the cheapest mattress you can find. Here is my short list in no particular order. All prices are as of 1/10/21, so check then again before making the final decision. Also, I'm not affiliated with Amazon at the moment, not getting any commissions from them, the only reason I'm listing Amazon links is because I like its return policy and prices.
All prices below are for Twin XL. All mattresses are CertiPUR-certified and I reviewed their reviews for terms like "smell", "adjustable", fibeglass", "firm"
So here we go:
| | | | | | |
| --- | --- | --- | --- | --- | --- |
| Name/Link | Price | 1-Soft, 10-Firm | Certified | Type | Comments |
| RECCI 10″ TwinXL – $199.99 | $199.99 | 5 | CertiPUR | Memory Foam | Mixed reviews about the actual firmness. Made in Thailand. |
| Inofia 10″ Twin XL Hybrid | $225.95 after coupon | 9 | CertiPUR | Hybrid | There is no definitive answer from the manufacturer that it doesn't contain fiberglass, but some reviews in the internet claim that it doesn't. Made in Malaysia (and some reviews report China). |
| Codi Signature 10″ Twin XL Hybrid | $191.99 | 7 | CertiPUR | Hybrid | For some reason they combined size Twin with size Twin XL. Not sure why, these are very different sizes (by 5″). Some Q&As indicate that the actual size is Twin, but the title says it's Twin XL. Made in USA. |
| Dreamfoam Bedding Unwind 9.5″ Hybrid | $154 | 7 | N/A | Hybrid | Reviews report no smell at all. Made in USA. |
| TUFT & NEEDLE – Original Twin XL | $311.41 | 7 | CertiPUR | Memory Foam | Some reviews report smell for +2 weeks, most report no smell. Made in USA. |
For comparison, here are the most popular affordable mattresses on Amazon:
So, as you can see, non-fiberglass no-odor comfortable mattresses are not that much more expensive than the cheapest popular mattresses. They are more difficult to find as it takes time to research. For some reason they have a lot fewer reviews than the fiberglass-lined counterparts. But they are there, waiting for you to pick them instead of their more dangerous alternatives. Saying that, a lot of mattresses from the second table are very comfortable, do not smell terribly, have ton of happy customers, most of whom do not even know about the fiberglass problem. So, chances are, if you're are careful,